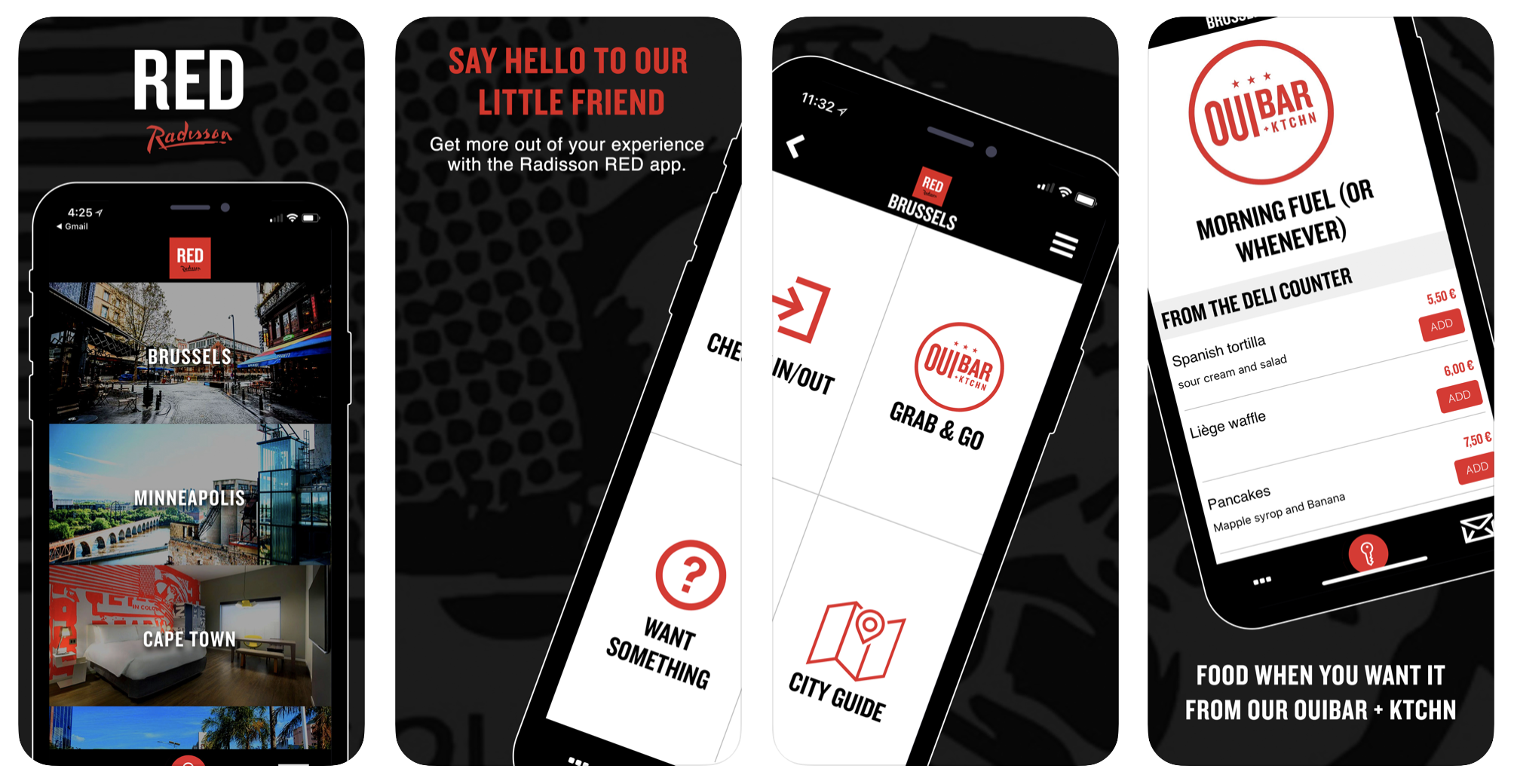 ---
One of our first big-chain clients was Radisson. In the course of providing them with many mobile solutions we started to build the app for Radisson RED, which was their new boutique brand. One of the goals of the app was to provide mobile key for guests and allow them to skip the front desk by using the website. This meant integrating with various systems including the bluetooth lock vendors.
Besides the technical task if creating an app with the ability to open a hotel room door, arguably, the more daunting task was the operational implementation. This was all new when we started, and even the big guys like Hyatt, Hilton, and Mariott were trying to figure out themselves. It was the Wild West with mobile key and everybody wanted to be the first. There were many steps that we needed figure out before we could ultimately send a device to a key.
To name a few of the things we had to do: identify the device without an identity management system, get a message to the device to start the check-in process, handoff the check-in process to another company for completion, time the arrival of the user, send a key to the user for a room that will be available at the arrival time. It was a juggling act and we were able to deliver.
The result was a highly thought out pre-arrival and guest services application that inherently provided a tremendous amount of service efficiency for the hotels. Since then we continued to offer the mobile key solution to many hotels around the globe. There are many integrators that have added mobile key to their lineup of products, but few went to the extent we did with the actual delivery of the technology.
You can download the app on the iTunes App Store or Google Play to see the app in action. Better yet, go stay there and get the full experience.
---