Virgin Hotels' Lucy App
---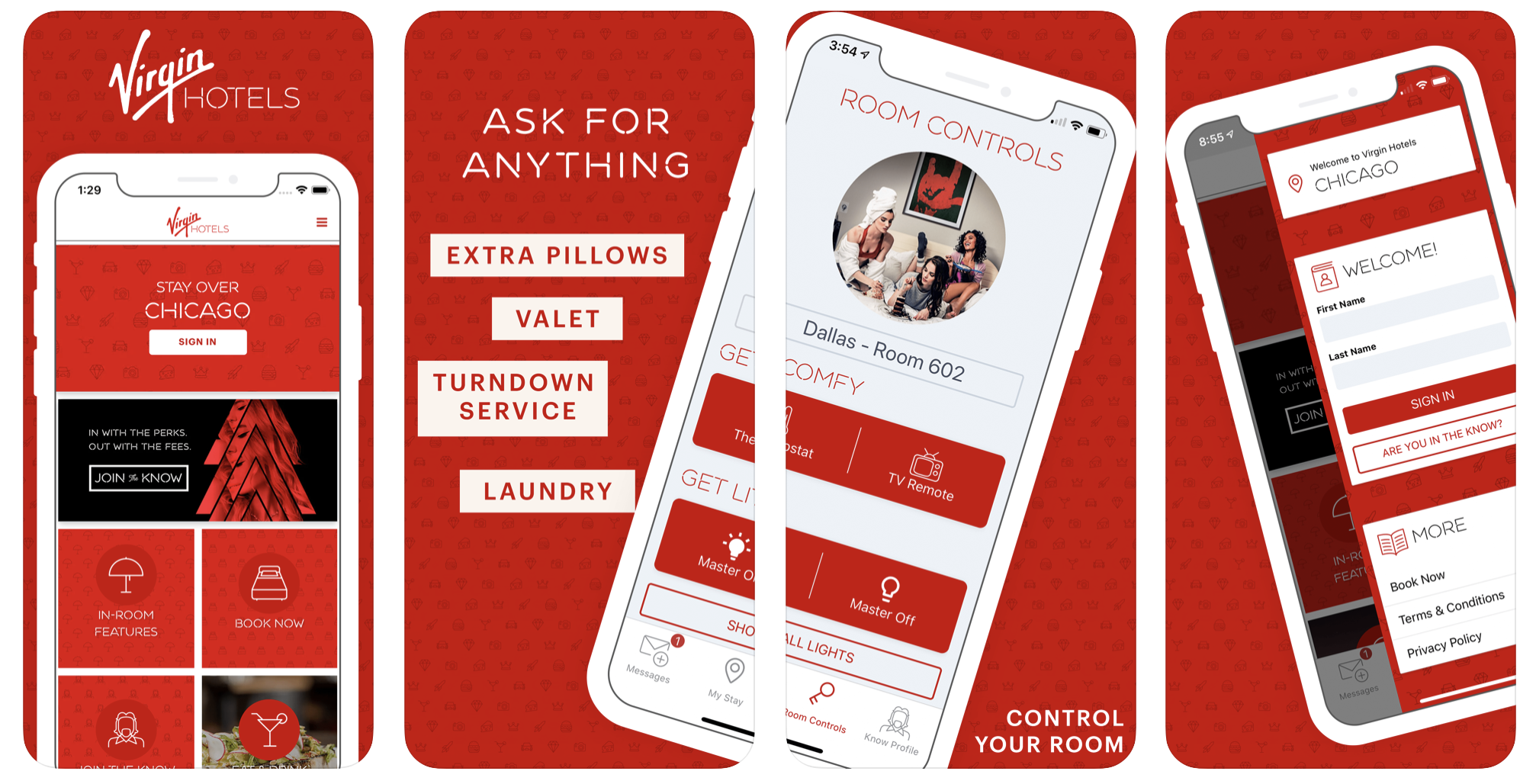 ---
When we were approached by Virgin Hotels to rebuild their app, I was a bit surprised. They had already received many awards and were highly touted as one of the best apps in the hotel industry. However, as they began to explain what they wanted, it was clear that they needed us to rebuild their next generation app. One of their primary goals was to offer a better in-stay experience that included room automation and controls.
I was the project lead and overall architect for the solution to deliver a new app with multi-tenant capabilities that would allow hotel guests to manage:
Room temperature
Television
Lights with mood selection
Do Not Disturb setting
Clean my room preference
There were many complexities with the project that involved bringing together many systems. The loyalty system was the CRM that held the users identity information, the property management system (PMS) held the stay related information, and once that was ironed out, we were able to allow a guest to control their lights.
Ultimately, we had to closely account for edge cases. System integration is not an easy sport, but if done right, it can result and a seamless and smooth experience.
You can download the app on the iTunes App Store or Google Play to see the app in action. Better yet, go stay there and get the full experience.
---